Landscape Lighting – Bring Out the Beauty of Your Home and Yard at Night
Landscape lighting at Elegant Custom Images Inc can bring out the beauty of your home and yard at night, making it even more livable. It can highlight architectural features of your home, trees, gardens, walkways, and more.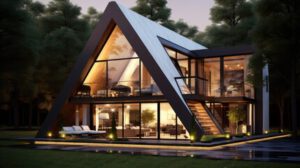 Landscape lights require proper planning to choose the right fixtures, design a layout, and determine what wiring method works best. It also involves learning important terms like beam spread, lumens, and color temperature.
A well-manicured lawn and immaculate gardens are excellent for curb appeal, but it's what you do after the sun goes down that really makes your home stand out. Landscape lighting helps to highlight the features of your property so that it looks its best at night. The right lighting can also make your home and landscaping more welcoming, which can be particularly important if you have friends or family stop by after dark.
You can use landscape lights to showcase the architecture of your house, accentuate trees and other plants, create a waterfall effect, and more. A professional landscape lighting designer can help you design a plan that will fit your home and budget, and they may even have some clip on lights that you can use to see how they look before you make any permanent decisions.
The most common way that landscape lighting enhances curb appeal is by highlighting architectural features of your home. For example, lights can be placed to highlight the pillars of your porch or the dormers on your roof, or they can be used to illuminate the rock work or dormer of your garage or shed. You can also add a dramatic effect by using lights to illuminate statues, flower pots, and other objects in your yard that would otherwise be hard to see at night. This type of lighting is called uplighting and can be quite effective in creating a stunning effect for guests who stop by after dark.
Curb appeal is also enhanced by the use of landscape lighting around your front door and other entryways. For example, a pair of wall lights on either side of your front door with a pretty lantern above can create a striking entrance that will make a great impression on visitors.
If you are considering selling your home in the future, it's worth investing in a good landscape lighting design that will maximize your curb appeal. Buyers will have a much more positive view of your home if they can easily spot its unique features after the sun goes down.
Safety
It's easy to get carried away with illuminating that beautiful pergola or that precious palm tree. But don't forget that the real purpose of landscape lighting is to safely guide you and guests around the property after dark. Without proper illumination, people may trip over obstacles or wander into dangerous areas of the yard. And it's not just the home itself that could be a hazard, but paths, steps, thorny plants, and abrupt changes in elevation. Landscape lighting can be strategically placed to illuminate these hazards and prevent injuries for everyone.
Illuminated pathways also discourage criminals by creating a psychological barrier that conveys a heightened sense of alertness and an increased risk of being detected. This type of visual deterrent can be particularly effective in the backyard where neighbors and passersby can monitor activity and help to deter crimes by observing suspicious behavior.
Even commercial properties can benefit from the ambiance that comes with well-lit landscaping. Whether it's to highlight a gorgeous brick column or a distinctive roofline, artistic lighting can showcase the building and increase the amount of time that patrons enjoy it after dark.
VOLT's landscape lighting is high-quality and built to last. It uses premium internal components and is made from solid brass or copper. This material is superior to competitors' aluminum fixtures, which rust over time. Our designs take advantage of shadowed areas to create depth and drama and we use wash lights to soften the light rather than focusing it directly on your windows to avoid blinding glares.
Properly disconnecting and removing landscape lighting is an important part of any outdoor renovation project, but it can be difficult to know what to do. This guide gives you step-by-step instructions to keep yourself and your surroundings safe while dismantling and relocating outdoor lighting. It starts with locating the transformer, which reduces the voltage from your home's electrical system to the low voltage used by the lights themselves. It then explains how to disable the system and use a voltage tester to ensure that the wires are not live before disconnecting them.
Aesthetics
Landscape lighting doesn't just improve safety and usability, it enhances the beauty of your home and yard. The right combination of light fixtures can illuminate specific plant features, architectural elements and other standouts. Highlighting trees, plants or statues is known as silhouetting, and it accentuates their shape and form. Well lights and spotlights can also be used to highlight pathways, water features, walls, driveways and walkways.
The right color of light can also impact how people perceive your space. Cooler tones like blue and white can suggest serenity, while warmer colors such as yellow or red can evoke friendliness and warmth. The choice of fixture style is also important, and there are many types of landscape lights to choose from. Some are recessed into the ground, while others are surface-mounted or mounted on a post or fence.
When selecting a landscape lighting contractor, look for one who has extensive experience with residential and commercial projects. Ask if they have a designer on staff to make sure your vision for the project is brought to life. A company with a high number of positive reviews from customers is a good indication that they're a great fit for your needs.
While it's tempting to spotlight every tree, plant and brick in your yard, too much lighting can actually wash out the details of your property and turn it into a "black hole." Instead, focus on accentuating special features that are worth showing off—a majestic palm, that creative brick archway at the entrance or an impressively tall tree.
A well-lit yard can show off your hard work and create a sense of pride in your property. It also beckons friends and family to spend time outdoors with you after the sun goes down, turning your yard into an entertainment venue or place to relax. Vista products can help you make the most of your outdoor living space so that it's as beautiful at night as it is during the day.
Entertainment
A well-lit landscape can make your home feel like a nighttime paradise. It can also create a more usable outdoor space for entertaining and relaxing. It can also increase your safety by illuminating dark corners and making it easier to navigate a yard in the darkness. Whether you want to set a festive mood for guests or deter crime by obscuring potential hiding spots, it's important to use lighting to your advantage.
There are many different ways to light up your home's exterior and landscaping. Choosing the right fixtures and techniques will transform your backyard into an evening entertainment venue. You can use color changing lights to set the mood for holidays and special events or simply keep your landscape lit in a warm glow throughout the year. There are low-voltage and solar options as well as a variety of bulbs in various shapes, sizes and colors to choose from.
The right kind of lighting can highlight the beauty of your home's architectural details, a water feature or even an ornamental landscaping element. Lighting techniques that can help bring these elements to life include grazing, silhouetting, uplighting, moonlighting and spotlighting. Spotlighting is one of the most popular landscape lighting installation techniques, and it can be used to highlight a tree, a sculpture or other focal point in your backyard.
While some hardware stores sell DIY landscape lighting kits, these may not be the best option for your needs. They are often not commercial grade, and their effectiveness depends on proper placement and weather conditions. It's better to work with a qualified lighting contractor who can ensure that your landscape is properly illuminated and looks great.
Today's homeowners are seeing their gardens as a source of pride and retreat for relaxation. They want to be able to entertain guests and enjoy the space long after the sun has gone down. Landscape lighting allows them to do just that and can be a great way to increase the value of their home. When it's done correctly, landscape lighting can bring a next-level glow to your Chicagoland property and add hours of enjoyment.
hardscaping
landscape design
landscape installation
landscape maintenance
landscapers